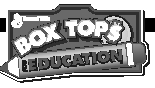 Clip Box Tops -
Earn Cash for
Our Group!
Earn cash for our group every time you shop for groceries. Clip Box Tops coupons
from hundreds of your favorite products found at your local grocery store. Each
coupon is worth 10¢ when our group redeems them from General Mills.
Save your "Box Tops for Education" and bring them to any monthly meeting.
Turn in to Stephanie. She will redeem them for the group, and the group
gets the cash.....to use towards whatever we choose.
Look for coupons on these products.
CEREAL

Cheerios®
Honey Nut Cheerios®
Frosted Cheerios®
Apple Cinnamon Cheerios®
MultiGrain Cheerios®
Team Cheerios®
Berry Burst Cheerios®
Rice Chex®
Corn Chex®
Wheat Chex®
Multi-Bran Chex®
Honey Nut Chex®
Wheaties®
Wheaties Energy Crunch®
Frosted Mini Chex®
Total® Whole Grain
Total® Raisin Bran
Total® Corn Flakes
Brown Sugar & Oat Total®
Lucky Charms®
Trix®
Cocoa Puffs®
Cascadian Farm™
Cookie Crisp®
Reese's® Puffs®
Count Chocula®
Franken Berry®
Boo Berry®
Cinnamon Toast Crunch®
French Toast Crunch®
Golden Grahams®
Kix®
Berry Berry Kix®
Kaboom®
Oatmeal Crisp®
Raisin Nut Bran
Basic 4®
Honey Nut Clusters®
Harmony™
Fiber One®
Country® Corn Flakes
Gold Medal Raisin Bran®
Para Su Familia



SNACKS

Milk 'n Cereal Bars
Chex® Morning Mix™
Chex Mix®
Betty Crocker® Fruit Roll-Ups® Fruit Snacks
Betty Crocker® Fruit Gushers® Fruit Snacks
Betty Crocker® Fruit by the Foot® Fruit Snacks
Bugles® Corn Snacks
Gardetto's® Snack Mix
Lucky Charms® Fruit Shapes
Trix® Fruit Shapes
Pop•Secret® Popcorn
Dunkaroos® Snacks
Scooby-Doo™ Fruit Shapes
Shrek™ Fruit Shapes
Princess Fruit Shapes
Oatmeal Crisp™ Fruit 'n Cereal Bars
Nature Valley® Crunchy Granola Bars*
Nature Valley® Trail Mix Bars*
Nature Valley® Chewy Granola Bars
with Yogurt*

MEALS/SIDES

Hamburger Helper® Dinner Mix
Chicken Helper® Dinner Mix
Tuna Helper® Dinner Mix
Pork Helper® Dinner Mix
Betty Crocker® Oven Favorites® Mix
Betty Crocker® Seasoned Mashed Potatoes
Betty Crocker® Potato Buds® Mashed Potatoes
Betty Crocker® Au Gratin Potatoes
Deluxe Potatoes
Old El Paso® Taco Shells
Old El Paso® Dinner Kits
Old El Paso® Refrigerated Meat
Pillsbury® Fresh Bread
Lloyd's® Barbeque Buckets
Lloyd's® Barbeque Pork Ribs

FROZEN

Pillsbury® Dunkables™ Frozen Mini Pancakes
Pillsbury® Dunkables™ Frozen Waffle Sticks
Pillsbury® Home Baked Classics® Frozen Dough
Pillsbury® Frozen Waffles
Pillsbury® Frozen Pancakes
Pillsbury® Toaster Strudel™ Pastries
Pillsbury® Toaster Scrambles® Pastries
Totino's® Pizza Snacks

REFRIGERATED/DAIRY

Pillsbury® Grands!® Biscuits
Pillsbury® Grands!® Sweet Rolls
Pillsbury® Dinner Rolls
Pillsbury® Breadsticks
Pillsbury® Pizza Crust
Pillsbury® Crescent Rolls
Pillsbury® Italian Meal Breads
Pillsbury® Pie Crust
Pillsbury® Cookie Dough
Pillsbury® Sweet Rolls
Yoplait® Original Multipack Yogurt
Yoplait® Yumsters®Multipack Yogurt
Yoplait® Trix® Multipack Yogurt
Yoplait® Go-GURT® Yogurt

BAKING

Gold Medal® Flour
Bisquick® Baking Mix
Bisquick® Shake 'n Pour™ Mix
Betty Crocker® Pancake Mix
Betty Crocker® Pizza Crust
Betty Crocker® Ready-to-Spread Frosting
Betty Crocker® Supreme Dessert Bar Mix
Betty Crocker® Muffin Mix
Betty Crocker® Angel Food Cake Mix
Betty Crocker® Quick Bread Mix
Betty Crocker® Snackin' Cake® Mix
Betty Crocker® Cookie Mix
Betty Crocker® Variety Dessert Mixes
Betty Crocker® Pour & Frost™ Frosting*
Betty Crocker® Complete Desserts™

*New for 2004-2005 school year. Visit boxtops4education.com for a current list.